News
January 21st Results
January 21st PABDS Results
The PABDS held its 3rd event at the Thunder Ridge Club in Middlebury Center, PA on Saturday January 21st.
Mild temperatures of 33 degrees and slight winds created a great day for bird hunting.
The amateur flushing division was a tight race; only seconds separated the top two runs from each other. Ted Ryan and his Labrador Bear edged out John Zitel and his Lab Otto from New Jersey by only 7 seconds! The time of their first bird was only a second off! Newcomer Todd Rudy and his dog Storm had a solid run and enjoyed the hunt.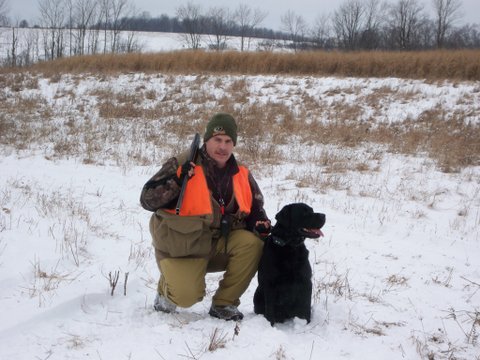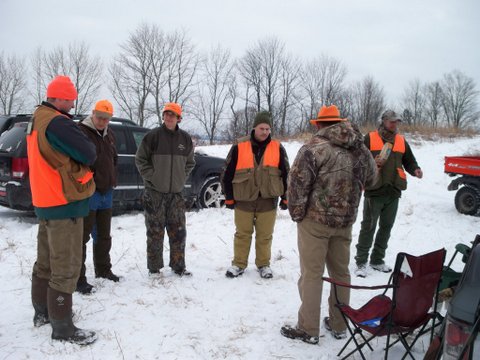 The UFTA Open Division, consisted of (2) - 3- bird runs put together for a winning combined score for the day.
Marty Cruickshank & his Boykin Reggie had an all-star day with combined runs of 1:37 & 2:40 to lead the field. Patti Cruickshank and Boykin Skeeter placed 2nd with Marty gunning for the team. John Zalewski and Labrador Ginger placed third.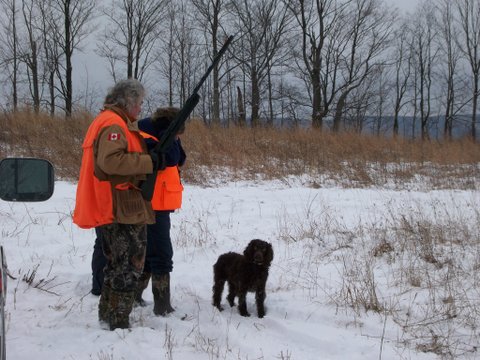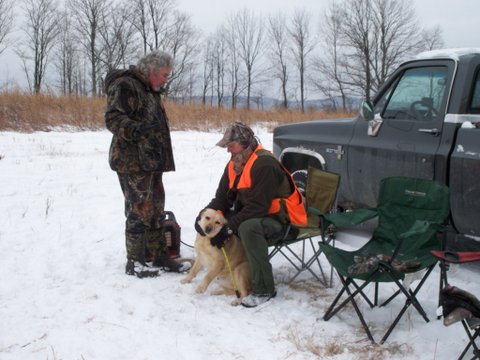 The flushing Doubles event was won by Marty Cruickshank & John Zalewski with Martys dog Skeeter
John Zalewski, Ted Ryan & Ginger were very close behind with 2nd place. The event was a great time, safe and fun. We had 3 new members join the PABDS. For full results and DOY please check the event page. Thank you Thunder Ridge and Marcy for scorekeeping!